Fast, seamless shopping,
and automated store management
PIXEVIA provides reliable, cost-efficient technology for grocery stores and gas stations without cashiers and waiting lines. You simply walk in, grab what you need, and go. No need to wait in line to pay for groceries, no need to manually scan all the items at self-service machines.


In addition to happy customers and increased sales, retailers also profit from:
Less staff needed in a store;
24/7 operations;
Out-of-shelf alerts;
Precise and real-time stock information;
Ability to analyze customer shopping behavior;
Total theft protection;
Media/press attraction due to leading retail innovation.
Different store formats
and crowded spaces are supported
From container stores and kiosks (18-40m2) to busy express size (100-400m2) stores with hundreds of transactions per day.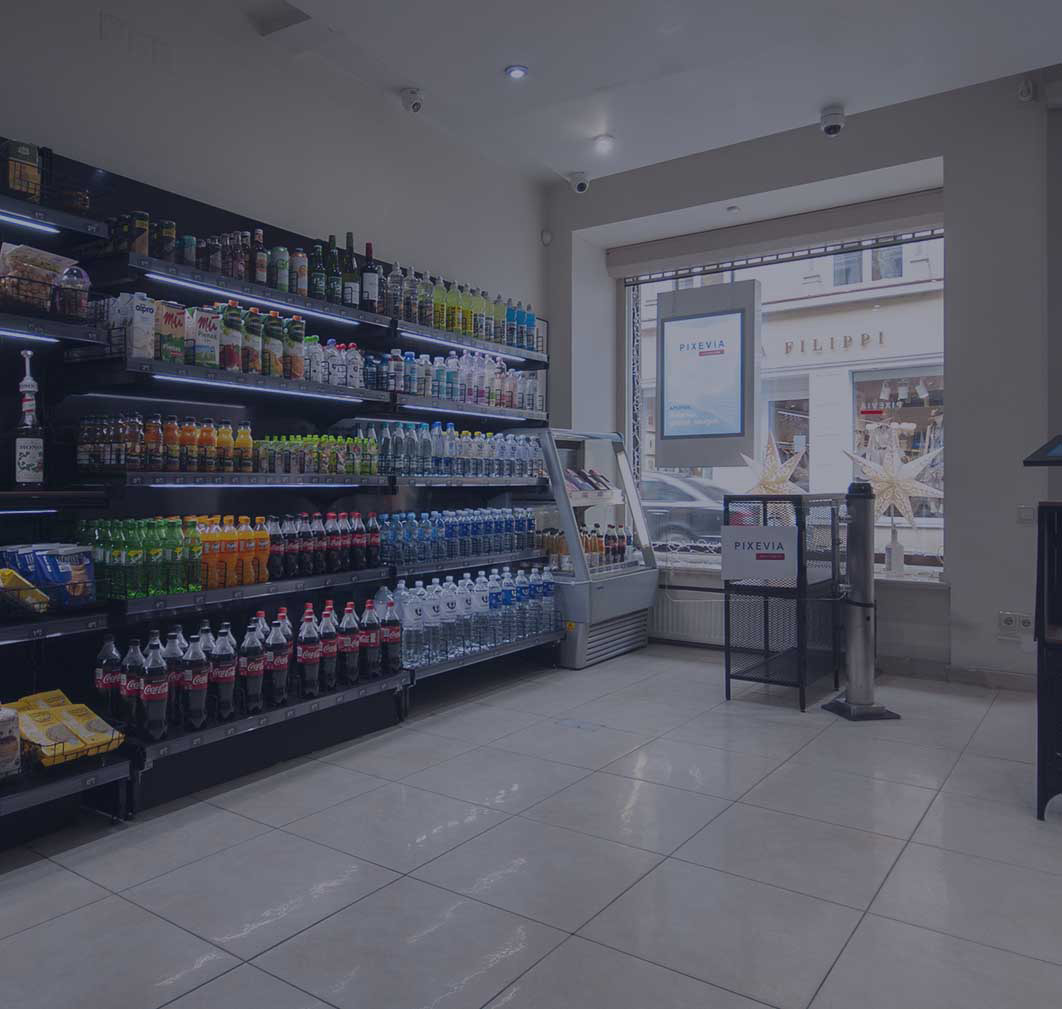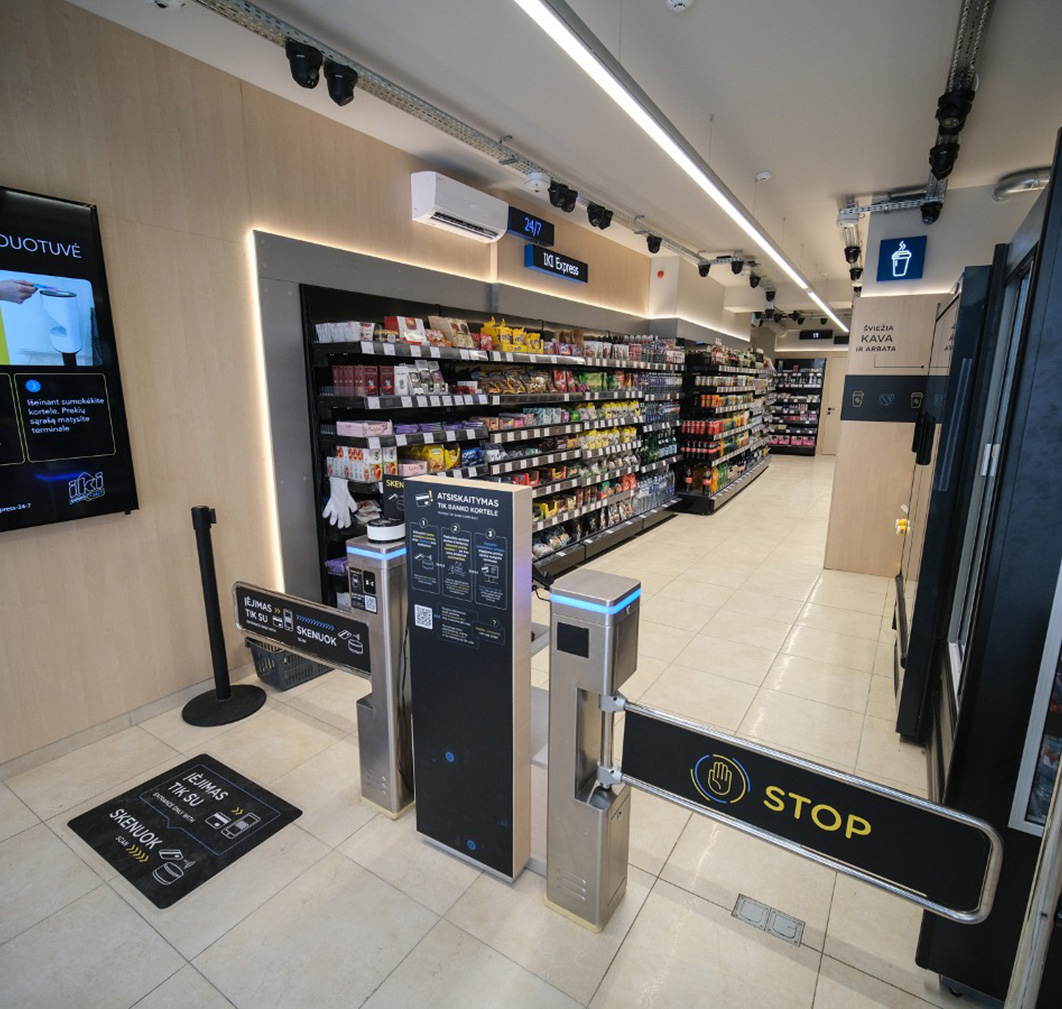 Technology
Easy to install
Small size cameras on the ceiling. Regular retail shelves augmented with in-house developed sensors. Servers from off-the-shelf components.
Powerful and reliable software platform
In house developed artificial intelligence system - PIXEVIA Core used in mission critical applications since 2017. Automotive / military grade communication and integration protocols.
AI-driven business applications
Layout management, Planogram management, Inventory management, Assortment management, Out-of-shelf alerts, Advanced analytics, Ordering, Forecasting, Task management.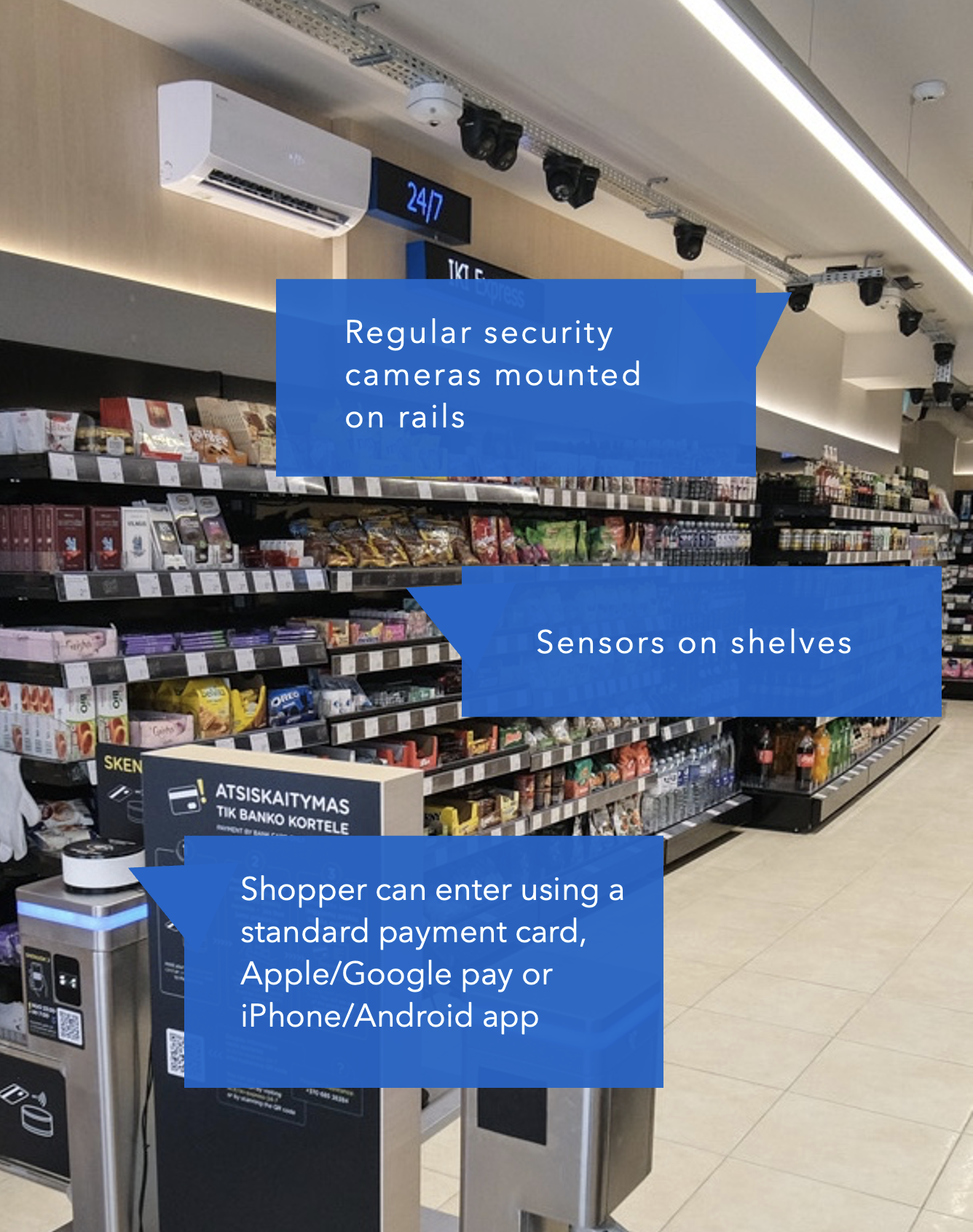 600 SKUs, refrigerated items, freezers, coffee machine, houshold items
IKI Express 24/7
Counting Happy Customers Since 2022.